We are experienced, work lovers and focused on Quality.
Contact us anytime for a free Quotation for your complete Move.
Your complete Move will be handled very professionally.
We are committed to make your Move Fast, Secure and Smooth.
We are providing the complete, end-to-end, Moving services.
Super Movers UAE, once you contact us, we will get your details and will assist you with the services you need for your Move.
We are working for years and built trust in all over UAE.
Super movers and packers in UAE. Our dedicated customer support team is always available for you to understand your Move Requirements and make your Bookings online.
Packers and Movers. Once your Booking is done, you can make the payment online with a few taps. Easy, right?
Packers and Movers. Your part has already been done. Now, just sit back and relax, and we will take care of your complete Move.
Moving seems a stressful procedure, but it's not true with Super Movers. Because we make your Move Simple, Easy, Fast and Smooth.
We offer a secure and easy online payment option to our valuable customers. We always recommend our customers to have a cashless experience and make their payment by just a few clicks.
Packers and Movers
.
You won't need anyone from outside to assist you with something related your Move. We offer a complete Move Package where we manage your move from one end to the other.
Local Movers
.
All of our teams are very well trained and experienced. There is always a supervisor along with the team who directs the whole team for an efficient and effective work and he is also the part of the team.
Movers in Dubai
.
We offer fair and market competitive prices while maintaining the Quality and Professional services.
Office Movers
.
A very good and professional job done by Amir and his team. All guys working were super fast and accurate.
Kunal Bhatia
Customer
I am Satisfied customer using their services last 2 years.Highly professional behaviour by staff. Good quality storage boxes and most importantly hey deliver on time of commitment
Yasir Ali
Businessman
Very pleased with their service. The crew was on time and the move was done quickly. I liked how careful they were with the furniture.
Ezzat Natsheh
Customer
I had a best experience with these guys. They were fully equipped, fast and accurate. Some if and buts were there. Comparatively they were best, friendly guys. Glass wares were handled with utmost care. All furniture works done.
John redeson
Customer
More, from Super Movers and Packers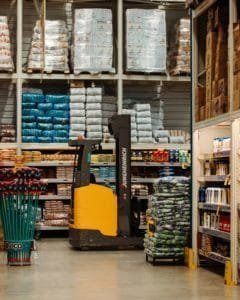 Apart from being a Professional Moving Company, we are always available to store your valuable items in our storage. Villa Movers in Dubai, Office Movers...
Read More