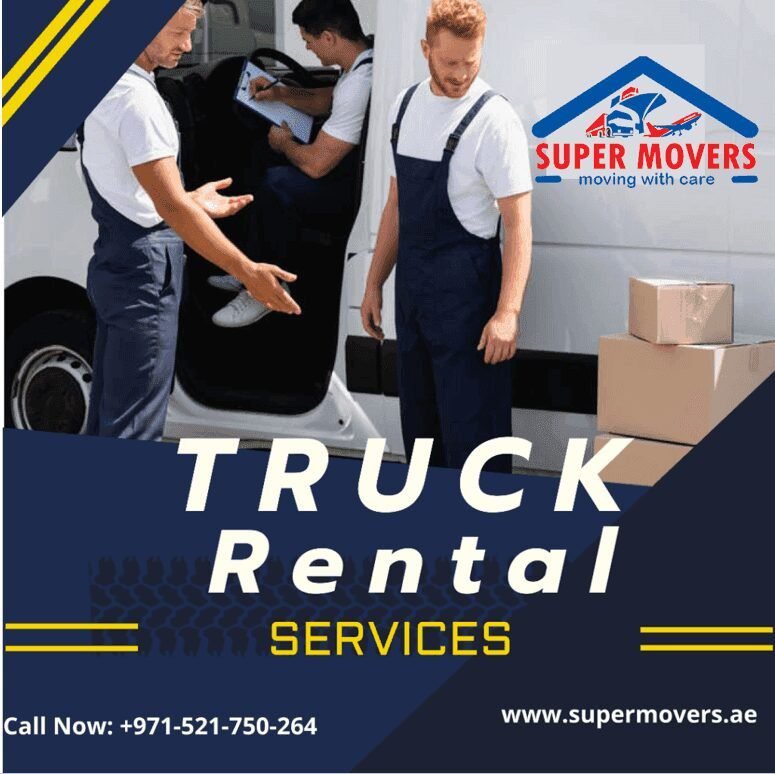 Super Movers in Dubai Truck Rental Services Overview
Super Movers in Dubai is a Transportation and Moving company based in the United Arab Emirates. We're providing the best truck rental services to corporate businesses and individuals. We've got a fleet of trucks with drivers in another ability to assist your big move, Toyota Hilux Single Cabin, Mazda 1.5 ton, Mitsubishi (coated container), Mitsubishi 3 ton, etc to provide our customer elastic truck rental services with the best truck rental Dubai.
Our drivers and trained staffs are ready to deliver your furniture, appliance, painting, canvas, bag, and large boxes in UAE and provide you with truck rental in Dubai. No hidden charges or additional charges. Our staffs are respectful of principles inside your home communities/ compound.
Although pickup trucks belong in the medium-sized truck, it is still more useful than your regular-sized vehicles like a vehicle and you need some professional truck rental in Dubai. Unlike a small-sized auto, pickup trucks have more prominent space for carrying heavy things and may be used when traveling where the roads are less favorable.
Big pickup rental truck Dubai can also move heavy machinery, transport bicycles, bikes, and take many people. This type of vehicle may also carry heavy loads of produce from farms to deliver to market places that sell these products to the people.
For more information on our Pickup Truck Rental Services in Dubai, Sharjah, Abu Dhabi, UAE, Please email us or call our customer hotline.
Also, in regards to transparency, you need to make sure that there are no hidden costs included in our truck rental services. An approved furniture moving company Super Movers doesn't come with hidden expenses and we are on the top of providing best top rental in Dubai.
3 Ton Pickup Truck Features
Up to 4,000 lbs payload*
3-6 person seating – Extended or Crew Cabs
2-wheel and 4-wheel drive available
6′-8′ truck beds available
Gas or diesel engines
Towing capable – trucks have receiver hitch for easy towing
Great for recreation, local moves, and projects
3 Ton Pickup Truck Standard Features
Air Conditioning
Automatic Transmission
Power steering/power brakes
AM/FM Radio
Here is some of the uses of 3 ton pickup truck:
House Movers
Relocation
Cargo
Shifting
Delivery of online and bulk good purchases
Furniture Mover
Pickup Truck Rental
Are you searching for movers and packers in Dubai? That helps you to move your furniture at a really affordable price.
Well, you're in the right place, Super Movers is dedicated to moving co-coordinators /Service providers. Integrity and customer relation are the keywords behind their approach to managing each transit.
Super Movers is the perfect moving agency of movers and packers in Dubai to receive hassle-free and safe shifting services. We are also providing truck rental Dubai to make your moving easy and efficient.